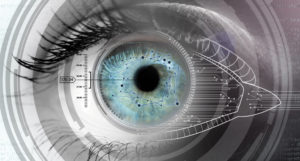 The complete range of specialty products offers the professional the opportunity to manage the most complex applications with different options: soft Hydrogel and Si-Hy, RGP with variable diameter, combined systems.
In the management of ectasias and irregular corneas, the traditional protocols are flanked by the most innovative ones designed by TSLAC for keratoconus, TK4 corneal RGP and soft TD-K and SP-K, for keratoplastic and post-operative, RGP PK and multi XPERTreverse, soft reverse geometry REV-XPERT.
Under the most severe conditions the family RGP SCL, Sclerali and Corneo-Sclerali, the hybrid lenses and the combined systems INSERT. The segment of the nocturnal correction of the ametrophies also assumes great significance, for this reason TSLAC has chosen to manage Ortho-K procedures with the lenses ESA Ortho6 of Italian patent.